So it finally happened, Happier Times is now at 50 followers. It may seem like a low number, but I am truly grateful to have any number of people reading and approving my content. I thank each and every one of you from the bottom of my heart and hope to reach even more people in the future.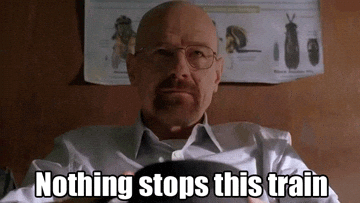 I started this blog back in November as a place for me to send out my thoughts into the world and I'm proud to say that it has become a lot more than just that in these last few months. I do impressions on various media, post short stories as well as a few other things I have in the works. I want Happier Times to continuously evolve with each new post. My goal is to make this a place for art.
Let's take a step back for a second and talk about this last week. I've been busy working on blog posts, my life as well as my novel. With my debut novel, over Valentine's Day, I decided to scrap the 200+ page document and start from scratch. It wasn't an easy decision, but I felt it was a necessary one. The story felt flat and my characters had no direction. I wasn't proud of it at all and I am not interested in releasing a subpar book. With that being said, I started a new outline with a few of the same characters. I'm quite happy with what I have so far so we'll see where that goes in the future.
My weekly short story series, As Luck Would Have It has been taking off. Honestly, I'm making up everything as I go along with a couple story beats here and there in my head. Still, I love what I am doing so far and will only continue to move forward regarding the adventure. I hope everyone can continue to read it and give feedback!
Well, I guess that's about it. As much as I would like to keep writing, I have to get to work now! Again, thank you to all those who continue to follow and support me!